Ventures
The Not-So-Secret Code That Powers Robots Around the Globe
A Silicon Valley startup is the guardian of the building blocks of robot life.
By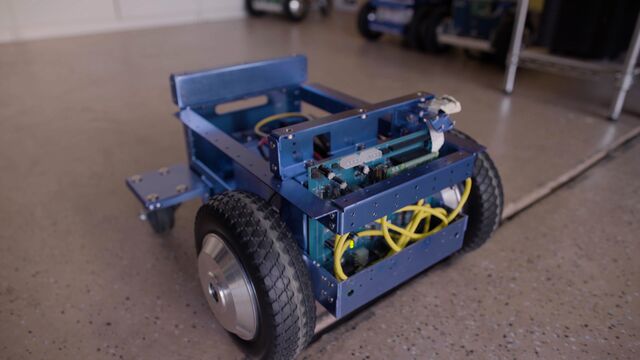 Depending on whom you ask, the Robot Operating System—or ROS—is kind of like the plumbing in a house. Or it's like a set of Lego building blocks. Or the human nervous system.
However you describe it, ROS is everywhere. It's the shared system of underlying code that powers robots around the world, from the hobbyist creations in a garage to industrial robots at Toyota. It's also the focus of the latest episode of Ventures, a video series about startups from Bloomberg Technology.