Year End
The Best 50 Wines Under
$50

, 2019 Edition

After a year of sipping and swirling, a wine critic finds a whole constellation of new stars—ranging from cheap, fun fizz to exotic unfamiliar grapes.

By
The Best 50 Wines Under
$50

, 2019 Edition

After a year of sipping and swirling, a wine critic finds a whole constellation of new stars—ranging from cheap, fun fizz to exotic unfamiliar grapes.

By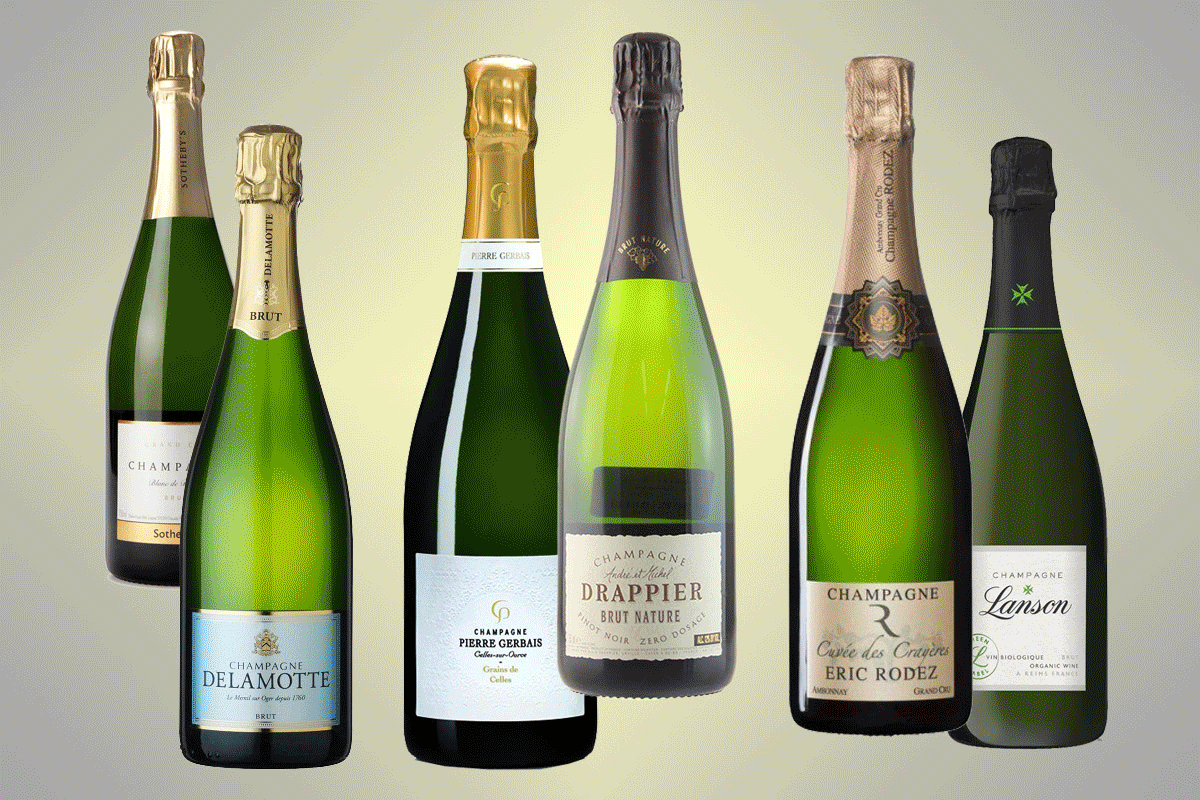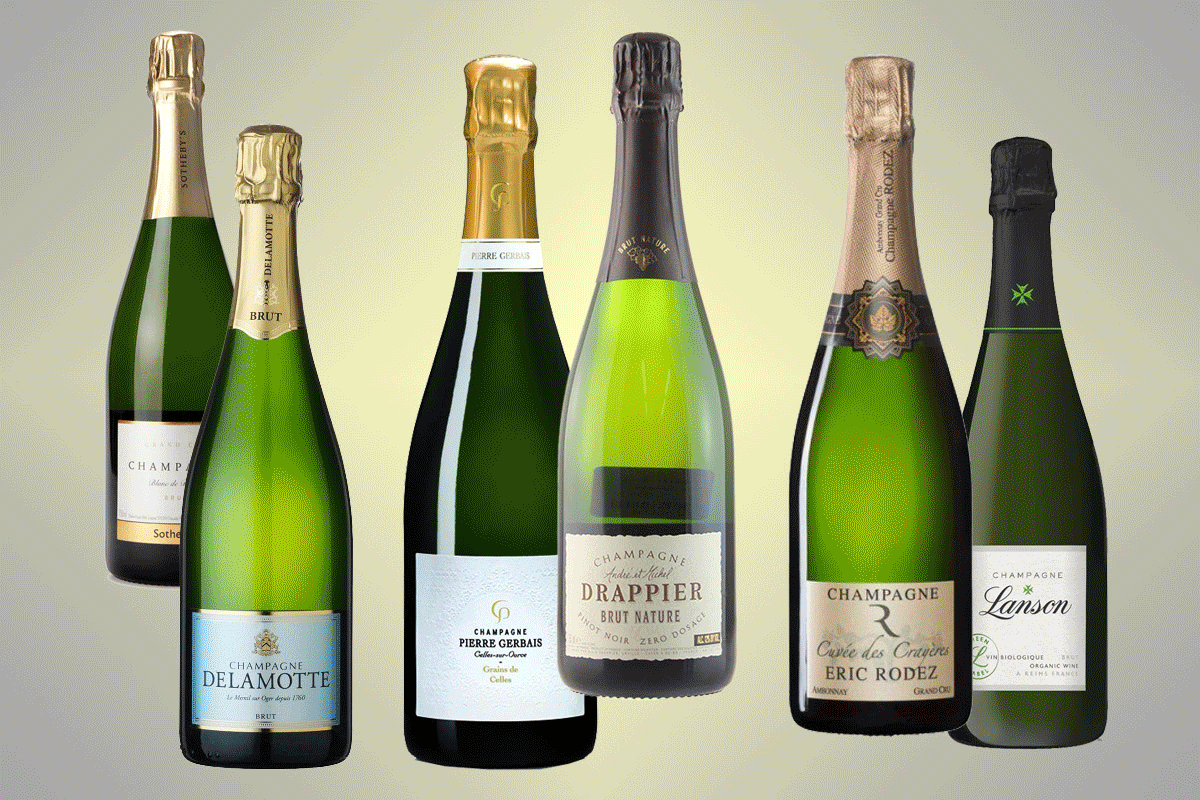 Every year I sample thousands of wines, and I'm always on the hunt for great bargain bottles. Happily, I found more delicious and affordable wines than ever in 2019. 
Where to look for the best buys? 
Rieslings from every country remain undervalued, and there are stellar offerings from newly popular wine countries such as Portugal as well as familiar regions like the Loire Valley, Alsace and Beaujolais, and seemingly everywhere in Italy. Less well-known varieties continue to be a source of reds and whites at good prices. Wines made from criolla (red) and schilcher (white), which I'd never heard of before this year, also made my list.
Entry level and second wines from the best estates usually offer top value, especially in Champagne and Bordeaux.  
Even Sotheby's auction house, known for selling some of the priciest wines on the planet, is on the bargain track: their just-launched wine collection includes 12 wines at prices between $17 and $40. I've included two of them.
Producers recommended in previous 50 under $50 columns are still churning out fine go-to bottles, but I've put the spotlight on what's new. 
And finally, my advice as always is to shop around. Remember that the holiday season offers the lowest prices on sparkling wine and champagne. (Big hint: stock up in case the 100 percent tariffs suggested by President Trump take effect in 2020.)
Fun Fizz 

NV Langmann Weststeiermark Schilcher Frizzante Rosé* ($16) 
Austria is the source of some fantastic aperitif fizz. This bright, spicy, berry-scented pink cuvee is made from the schilcher grape, unique to Western Styria. *NV indicates "non-vintage."
NV Lini 910 Labrusca Lambrusco Rosso ($16) 
Don't turn up your nose at Lambrusco. This very dry, earthy, ruby-red version is like liquid cranberries, perfect for drinking while you wrap presents. 
NV Hild Elbling Sekt ($20) 
You'll find this German sparkler with white flower aromas and tropical fruit flavors on hip New York wine lists like Charlie Bird. 
NV Loimer Extra Brut ($25)
Made by the champagne method, this bone-dry organic Austrian fizz is citrusy and highly elegant, with soft bubbles. 
NV Roederer Estate Brut ($28) 
Crisp, citrusy, and creamy-textured, this wine made at Champagne Roederer's California outpost in Mendocino is better than bottles costing twice the price.
NV Bruno Dangin Cremant de Bourgogne Rosé ($29) 
Dangin's organic vineyards are a stone's throw from the Champagne region. His classy pinot noir-based rosé fizz has purity and texture.
When Only Champagne Will Do 

NV Sotheby's Blanc de Blancs Grand Cru Champagne ($37)
The well-known Legras Champagne house creates this light, citrusy fizz from grand cru vineyards. It is served in Sotheby's board room. 
NV Delamotte Brut ($40)
One of my go-to chardonnay-based champagnes, it always offers great elegance and finesse. 
NV Pierre Gerbais Grains de Celles Extra Brut ($45) 
The Cote de Bar region is full of hot young champagne makers like Aurelien Gerbais. His basic cuvee is rich-textured, with smoky minerality.  
NV Drappier Brut Nature Zero Dosage ($48)
Super dry zero dosage champagnes are all the rage, and this one, from a highly respected producer, is one of the best. 
NV Lanson Green Label ($50) 
Lanson, the 9th largest champagne brand, debuted their first cuvee from organically grown grapes in 2017. It's citrusy, with a green herb complexity. 
NV Eric Rodez Cuvee des Crayeres Brut ($50) 
Rodez makes this brisk, spicy, apple-y cuvee with floral aromas from biodynamically grown pinot noir and chardonnay. 
Bright Whites  

2018 Pewsey Vale Dry Riesling Eden Valley Australia ($17) 
Why don't people drink more riesling? This Australian producer makes nothing else, and this basic bottling is lime-scented, dry, succulent, even vegan-friendly. 
2017 Domaine Papagiannakos Savatiano Old Vines ($17)
This native grape from Greece's hot central region was a happy discovery for me. Smoky, honeyed and herbal, the wine is highly food-friendly. 
2017 Laurent Barth Alsace Racines Metisses ($19)
A round, ripe, spicy blend of auxerrois, pinot gris, muscat, gewurztraminer and riesling, this organic Alsace white is wonderfully food friendly. 
2018 Blanc Sec de Suduiraut Bordeaux ($19) 
White Bordeaux is having a moment. This is a dry wine from a great sweet Sauternes producer that overdelivers. 
2018 Tiberio Trebbiano d'Abruzzo ($20) 
The entry level white from this stellar producer has some of the same complexity and lively mineral flavors as his more expensive bottles. 
2017 Montenidoli Vernaccia di San Gimignano Fiore ($27)
If Tuscany means red to you, just try this lip-smacking, herbal white from the pretty hill town of San Gimignano made by one of Italy's most unique winemakers. 
2018 Tenuta Capofaro Didyme Salina ($25) 
From the idyllic tiny island of Salina north of Sicily, this fresh, salty, juicy wine is made from malvasia delle lipari grapes.
2017 Chateau du Hureau Argile Saumur Blanc ($25) 
This Chenin Blanc from a less-well-known appellation in the Loire Valley is dry, luscious, and loaded with minerality.

2017 Moss Wood Ribbon Vale Vineyard Sauvignon-Semillon ($30) 
Every wine made by this great Australian producer offers good value. This flashy, grassy, musky blend is a classic Margaret River white. 
2018 Prager Hinter der Burg Federspiel Gruner Veltliner ($35)
Gruner is Austria's signature grape, and this cool, precise example from a star producer along the Danube features notes of lime, mint, and earth. 
2017 Planeta Eruzione 1614 Carricante ($36) 
Mt. Etna's wine scene continues to explode with bargains. This unusual blend of traditional carricante grapes and a dash of riesling combines aromas of ginger and mineral flavors.  
2016 Smith-Madrone Riesling ($37)  
The Smith brothers have been making seriously complex Alsace-style rieslings on Napa's Spring Mountain since 1977. The latest release is superb. 
2017 Scar of the Sea Chardonnay Seven Leagues Santa Maria Valley ($38) 
The foggy Santa Maria Valley north of Santa Barbara is a primo source for cool, bright chardonnays like this creamy-textured one from an under-the-radar young winemaker.    
2017 Bodega Chacra Chardonnay Mainque ($49)
Two great winemakers—Piero Incisa della Rocchetta and Burgundy superstar Jean-Marc Roulot—collaborated on this debut vintage of a pure, richly fruity, elegant white from Patagonia.
Rosé Is a Year-Round Thing

2018 Masciarelli Villa Gemma Cerasuolo d'Abruzzo ($12)
Dark-hued, this cherryish, serious Italian rosato from the montepulciano grape has enough weight and flavor for winter drinking – and at a bargain price. 
2018 Patrick Lambert Chinon Rosé  ($14)
Aromas of wild strawberries, pretty berry flavors, and a succulent texture mark this rose made from cabernet franc in the Loire Valley. 
2018 Attems Pinot Grigio Ramato Rosé ($18) 
Ramato refers to the pinkish-copper color because the wine sees longer contact with skins during fermentation. It's a savory-tasting food wine with character. 
2018 Idlewild The Flower Flora and Fauna Rosé ($25) 
From Mendocino, this lively, tangy pink wine is a blend of three Italian grape varieties. 
Light and Rich Reds

2017 Veramonte Pinot Noir ($11) 
It's hard to find any wine worth drinking for this price, much less a pinot noir. This scented, fruity example from Chile's cool Casablanca Valley is a great party pour. 
NV Bedrock Shebang Red  ($15) 
Bold and bright, this California blend of zinfandel and more than seven other varieties from old vineyards is consistently satisfying. 
2015 Quinta Do Chocapalha ($19) 
Star winemaker Sandra Tavares makes this violet-scented, softly plush blend from four Portuguese varieties at her family's property outside Lisbon. 
2019 Louis Antoine Luyt Pipeno Pais Portezuelo ($20)
This casual, fresh Chilean red in a liter bottle is a chuggable vin de soif (thirst quencher). Made from the pais grape, it's resembles a smoky Beaujolais. Serve slightly chilled. 
2010 Sotheby's Haut Medoc ($25)
A classic cabernet from a great vintage, this red is rich, suave, and very smooth, with notes of tobacco and deep fruit.  
2016 Aslina Cabernet Sauvignon ($26) 
Launched in 2016, this is the new label of South Africa's first female black winemaker. Her minty cabernet is like a mid-point between Bordeaux and Napa. 
2017 Decibel Gimblett Gravels Malbec ($26) 
Hawke's Bay, New Zealand is a source of fine cabernets, and turns out to be great for malbec, too. This one is brighter and more floral than Argentinean examples. 
2018 Wilde Farm Wines Fox Hill Dolcetto ($28) 
This gulpable red from cool Mendocino is like a deliciously soft, fruity-fresh Beaujolais, and made with no added sulfur. 
2018 Loveblock Pinot Noir ($30) 
After selling his eponymous winery, New Zealand legend Kim Crawford and his wife launched Loveblock. Their pinot, from Central Otago, is darkly fruity with sweet berry flavors. 
2016 Petrolo Torrione ($30) 
This Tuscan cult winery makes a killer entry-level red blend of mostly sangiovese, with some cabernet sauvignon and merlot. 
2017 La Marchigiana Criolla Chica ($39) 
The Argentinean Catena family just launched a new line of natural wines, aged in clay pots. My favorite is this juicy red from criolla chica grapes. 
2017 Lingua Franca Avni Pinot Noir ($39) 
Oregon is a hotbed of new producers. The third vintage of this silky-textured red is filled with vibrant, fragrant fruit. 
2017 Domaine Nico Histoire d'A ($47)
This new Mendoza estate debuted its first single vineyard pinot noirs last month. The best one has a spicy, earthy sexiness and mineral edge. 
2016 Silverado Vineyards Cabernet Sauvignon ($50)
A plummy, balanced Napa cab that doesn't break the bank is hard to find. This is it. 
Geek Wines for Adventurous Drinkers

2018 Two Shepherds Skin Fermented Pinot Gris ($27) 
Orange wines are almost mainstream—there's now a book on them, Amber Revolution. This dry, refreshing, rich-textured example from Sonoma's Russian River is a good introduction. 
2015 Kabaj Rebula ($25) 
Some orange wines are funky, but not this tannic, elegant orange-hued one from Slovenia, made by a winemaker who worked in Bordeaux.
2018 Frank Cornelissen Susucaru Rosé ($33)
Volcanic soil drew this obsessive biodynamic winemaker to Mt. Etna. His food-friendly rosé, a blend of red and white grapes, is beloved of geeks the world over.
Sweet

NV Patrick Bottex Bugey-Cerdon La Cueille ($23)
Located near the Savoie, this is a pet nat made from gamay and poulsard that's lightly sweet, gulpable, and low in alcohol. 
NV Warre's Otima 10 Year Tawny Port (500 ml, $23)
This fresher, lighter, tangier version of port, with its overtones of caramelized orange peel, will please even those who don't like its richer darker cousins. 
2013 Hawk and Horse Vineyards Latigo ($50, 375 ml) 
This dark, scrumptious port-style sweet wine is made from certified organic grapes in California's Lake County. It's tailor made for chocolate.