economics
Thomas Piketty's New Book Is About a Lot More Than Capitalism
The author of "Capital in the Twenty-First Century," a controversial 2014 book on capitalism and the wealthy, says "Capital and Ideology" takes a broader view.
By and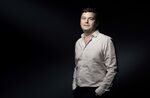 Subscribe to Stephanomics on Apple Podcasts
Subscribe to Stephanomics on Pocket Casts
Subscribe to Stephanomics on Spotify
French economist Thomas Piketty made a big splash in 2014 with his best-selling book, "Capital in the Twenty-First Century," stirring debate about how capitalism has benefited the wealthy.
He takes an even broader view in his new tome, "Capital and Ideology," the English translation of which will be published in March. You can wait until then to read all 1000+ pages—or you can get a sneak preview from the author himself with this bonus episode of Stephanomics. 
In her conversation with Piketty, Stephanie Flanders discusses the impact of his earlier book, and why he thinks this one is even better. Piketty also offers his view of U.S. President Donald Trump, Brexit, the limits of electoral systems, the coming U.S. election, the global rise of nationalism—and why history doesn't move in a straight line.