As Murders Rise, New York City Turns to a Police Alternative
Community members are trying to settle disputes before guns are drawn — but funding for such programs is limited and crime is on the rise.
By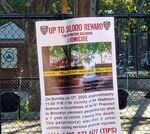 New York prides itself on being one of the safest U.S. cities after lowering homicides to a fraction of what they were three decades ago, with law enforcement taking much of the credit. Now, a jump in shootings coupled with growing criticism over police brutality has eroded that confidence, and the city is turning to neighborhood groups outside of the usual system.
More than 300 people were shot in a month through mid-July, three times the total during the same period last year. One of them, 22-month-old Davell Gardner Jr., was killed in his stroller when shots were fired at a group during a Sunday night cook-out at a park in the Bedford-Stuyvesant neighborhood of Brooklyn. July's final weekend toll: 34 shot and at least 10 dead, including two teenage boys playing basketball.
The city's response to the wave of violence seemed counter-intuitive to some in the NYPD when in June, Police Commissioner Dermot Shea disbanded precinct-based plainclothes anti-crime teams that for decades were responsible for a large number of gun arrests. Those units also were the source of a disproportionate share of abuse complaints, Shea said. That hurt efforts to gain trust in minority communities, he said.
Mayor Bill de Blasio has turned to a network of community groups who say violence should be viewed as a public health problem. The mayor added $10 million, increasing to $39 million the money spent on such alternative-to-policing programs, a modest sum compared to an NYPD budget of more than $5 billion.
The mayor said Monday he plans to spend more to expand them. In the wake of the police killings of George Floyd and Breonna Taylor, New York is one of several cities around the U.S. where protesters are calling for money from police budgets to be diverted to services that assist communities of color. It's also not the only city roiled by gunfire. It's happening in cities across the U.S. 
"You cannot take all these dislocations and add them one on top of another, and all the frustration and pain that people have been through, and expect business as usual," de Blasio said Monday in an attempt to explain the violence outbreak and his experimental prescription for it. "We've seen some incredible success stories over the years and now we see this movement coming forward in this new situation to find solutions."
The nonprofits are using city funds to hire "violence interrupters" — often former gang members with deep local ties — to develop relationships with some of the most dangerous individuals in the neighborhood. There are some organic, grassroots origins of this "cure violence" approach, long before it became an official city policy, and New York has expanded its programs incrementally since 2010. Now 14 organizations have more than 200 people on the streets in at least 20 of the city's most dangerous crime hot spots.
"They try to stop the cycle of retaliation, and because they are not seen as an extension of law enforcement, the people most likely to be walking around with handguns in their pocket will talk to them and will allow them to settle a dispute before it turns violent," said Jeffrey Butts, director of the Research and Evaluation Center at City University of New York's John Jay College of Criminal Justice. "That kind of information police will never have, this early knowledge of what's going on in the neighborhood and who's beefing with who."
A 2017 study Butts co-authored at John Jay found that gun injuries fell to 22 from 44 in a small slice of the East New York neighborhood of Brooklyn when he compared three-year intervals between 2010 and 2016 before and after a cure violence program set up shop. In part of the South Bronx in 2012 where 35 people had been shot in a four-year span, just 13 were wounded in the next four years after a similar program intervened. Yet in another 2016 study of community-based violence prevention in five U.S. cities, Butts concluded that while they may have achieved some success, crime data and surveys didn't identify consistent effects on youth violence and public safety.
Other data from the New York City Mayor's Office of Criminal Justice state that gun violence decreased 31.5% in a six-year period through 2019 in NYPD precincts with similar programs, compared to 27.5% in precincts with no such activity. 
In the Fordham Manor neighborhood of the South Bronx, B.R.A.G. —  Bronx Rises Against Gun Violence — hasn't had a single shooting since opening two years ago supported by Good Shepherd Services, a nonsectarian nonprofit, said David Caba, who's directed the program there since it began.
The groups rarely ever share information with police. Yet they and the police agree on one basic premise: Even in the most populous U.S. city, it's possible to identify and locate a relative handful of people who pose the greatest risk of violence. 
"Anyone who is out there willing to speak to people and to prevent violence is a positive in the NYPD's view," said Chief Terence Monahan, the department's highest ranking uniformed member. Two officials with knowledge of the programs who declined to be identified said they consider data on the impact of the cure violence movement to be sketchy at best, and wishful thinking at worst. Since the groups operate in micro-catchment areas within police precincts, their performance can't be evaluated with the precision the department accords to its CompStat database of crime incidents, they say. 
While the data may be difficult to evaluate, anecdotal evidence is compelling that the cure violence approach can reclaim lives.
"I show them my rap sheet — attempted murder, kidnapping, credit card fraud — and tell them I've been where they're at right now," said Joshua "Moe Dog" Simon, 47, who volunteered and then got hired by the Bedford-Stuyvesant-based Save Our Streets almost 26 years to the day after he'd been shot in the face not far from the playground entrance where baby Davell Gardner lost his life.

Simon, who first encountered S.O.S. four years ago after his third stint in prison, started as a volunteer, got hired after five months, and is now a "violence interrupter supervisor," handling his own caseload and advising others like him on how to approach gang members. 
"We're reaching some, we would like to reach a whole lot more, but we're out here every day," he said. "When we tell these kids put the guns down, we do our best to give them an alternative. Job training, helping them get an OSHA certificate for construction work, encouragement to stay in school."
For Ronald "Rondu.M" Merritt, 33, that moment came about 15 years ago when a woman named Erica Ford took an interest in him, brought him into her organization, now called LIFE Camp Inc., and gave him a camera. He's now a professional videographer and photographer. He's lost a brother and a sister to gun violence. He first encountered Ford at the funeral of a friend of his who was stabbed to death at age 15.
Ford has been doing this work for 30 years. She began in Jamaica, Queens, but coordinates youth and community programs all over the city, traveling aboard her trademark bus she's dubbed "The Peacemobile," equipped with its own recording studio and meditation lounge. Her supporters, aside from de Blasio and former Mayor Michael Bloomberg (the majority owner of Bloomberg CityLab parent Bloomberg LP), include Oprah Winfrey, Queen Latifah, LL Cool J, NBA All-Stars Stephon Marbury and John Starks.

Aside from counseling and anger management, Ford's LIFE Camp offers participants celebrity-led classes in fashion design, music and performing arts, political activism and business skills, yoga, camping, and visits to theme parks, concerts and sport events. Her "chief of streets," Robert "AU" Hogan, is a former Golden Gloves boxing champ and trainer who coached and mentored "50 Cent,'" the Hip-hop mogul he knew as an 8-year-old Curtis James Jackson III.
As Merritt tells it, one day Ford pulled up to a corner where Merritt hung out with a group of his friends from the street. When she told him to join another group of young people inside her car, for some reason, he did. Over the next few years, Merritt said, his life was split between the street and his participation in Ford's group. 
After she gave Merritt the camera, she began posting his pictures in her office and using them to advertise group activities. He began spending less and less time on the street. She enlisted him to speak at high schools, and he still meets people who recall him warning them against self-destructive behavior. As a photographer he's made enough money to support his partner and their three children.
"I used to shoot at people and now I shoot pictures," he said.