Finance
How to Separate Real ESG Funds From the Not-So-Real
This is now a question for the U.S. Securities and Exchange Commission, as the regulatory watchdog wanders into a thicket of inconsistent standards.
By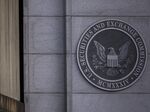 Sign up to receive the Bloomberg Green newsletter in your inbox every weekday.
Worldwide, there are more than 600 exchange-traded funds that claim to follow the principles of environmental, social and governance investing—in one way or another. But how many of them really do?