Pursuits
Champagne With No Bubbles? Thank Climate Change
Still wines from the legendary home of sparklers are becoming more commonplace, and rising temperatures are part of the math that makes them possible.
By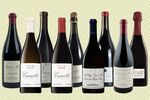 The sparkle in great Champagne is known all over the world. So why is the region increasingly making wines without the trademark bubbles?
And are these new wines any good?