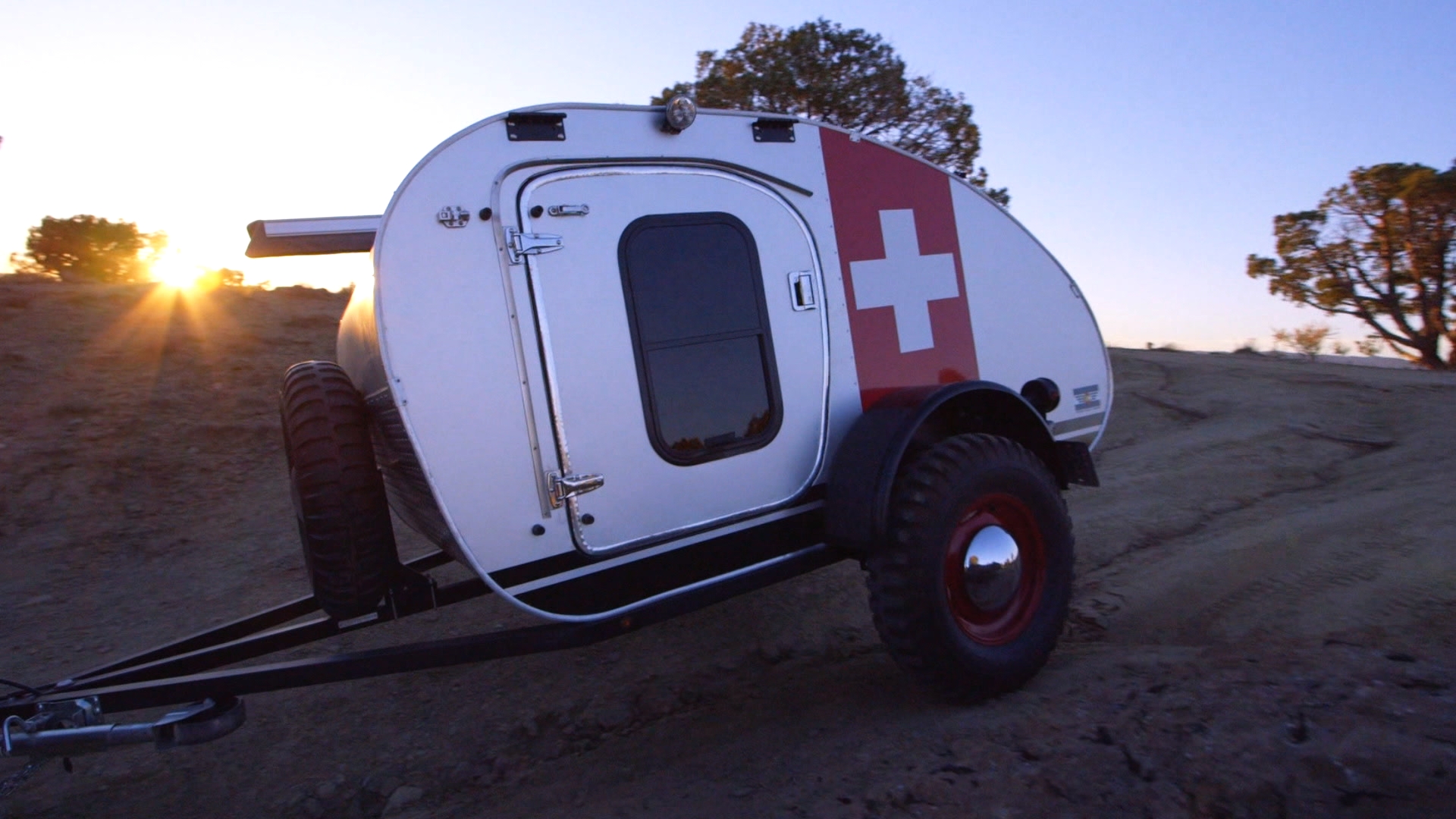 Sleep Soundly in the Great Outdoors With These Vintage-Inspired Cocoons
The Purser brothers build single-axle campers out of wood and aluminum, with the goal of making the outdoors more accessible more of the time.
Made is a series of simple short films that demonstrate how beautiful objects are made, and honor the process and craftsmen behind them.
The point of owning a Vintage Overland Camper is not to go somewhere—it's to go nowhere. 

The single-axle rolling campers are comforting, birch-wood wombs inspired by Danish design and made with all-American parts. The three brothers who build them by hand want them to be used to help adventurers find solitude, sanctuary, and simplicity. When you are cozied up in their teardrop-shaped coccoon, it feels all the easier to set aside daily responsibilities, unplug from the 24-hour news cycle, and get a little rest. 
"Travel is extremely important," explains Britton Purser, who started his Grand Junction, Colo.-based company in 2015. "It's not a luxury, it's a necessity." 

Purser and his brothers Cody and Cullen make the campers from plywood and aluminum so they're light enough to be towed behind almost anything. Their company, Vintage Overland, sells three variations of campers that cost from $12,500 to $16,500. Inspired by the Army surplus trailers that emerged in the U.S. after WWII, Britton designs campers to survive rugged overnight travel in terrain as varied as the Mohave Desert and the mountains of the Pacific Northwest. Each one has a large front door, solar panels, a generator, tinted windows, and LED lighting throughout; the largest version (five feet wide by eight feed long, and less than 700 pounds) comes with a queen-size memory foam mattress, a pull-out desk, and additional storage.
On the exterior, the campers are shelled in an anodized-aluminum outer skin set over an interior body of Baltic Birch plywood and water-resistant clear coating. The Pursers begin the work by carving a wooden box shape of the camper, then cover it with the smooth sheets of metal. Electronics and vintage decals come next, then the wheels and the final touch—a diminutive chrome hubcap. Each camper takes two weeks to build. 

A second door, roof racks, and a spare tire cost extra for any of the models, but they're worth it for those who want units viable for longer camping trips. 
Of course, if you don't want full detachment that's okay too. The Overland campers come with multiple USB ports and accessory outlets. You'll want to be able to share all your adventure photos, anyway.