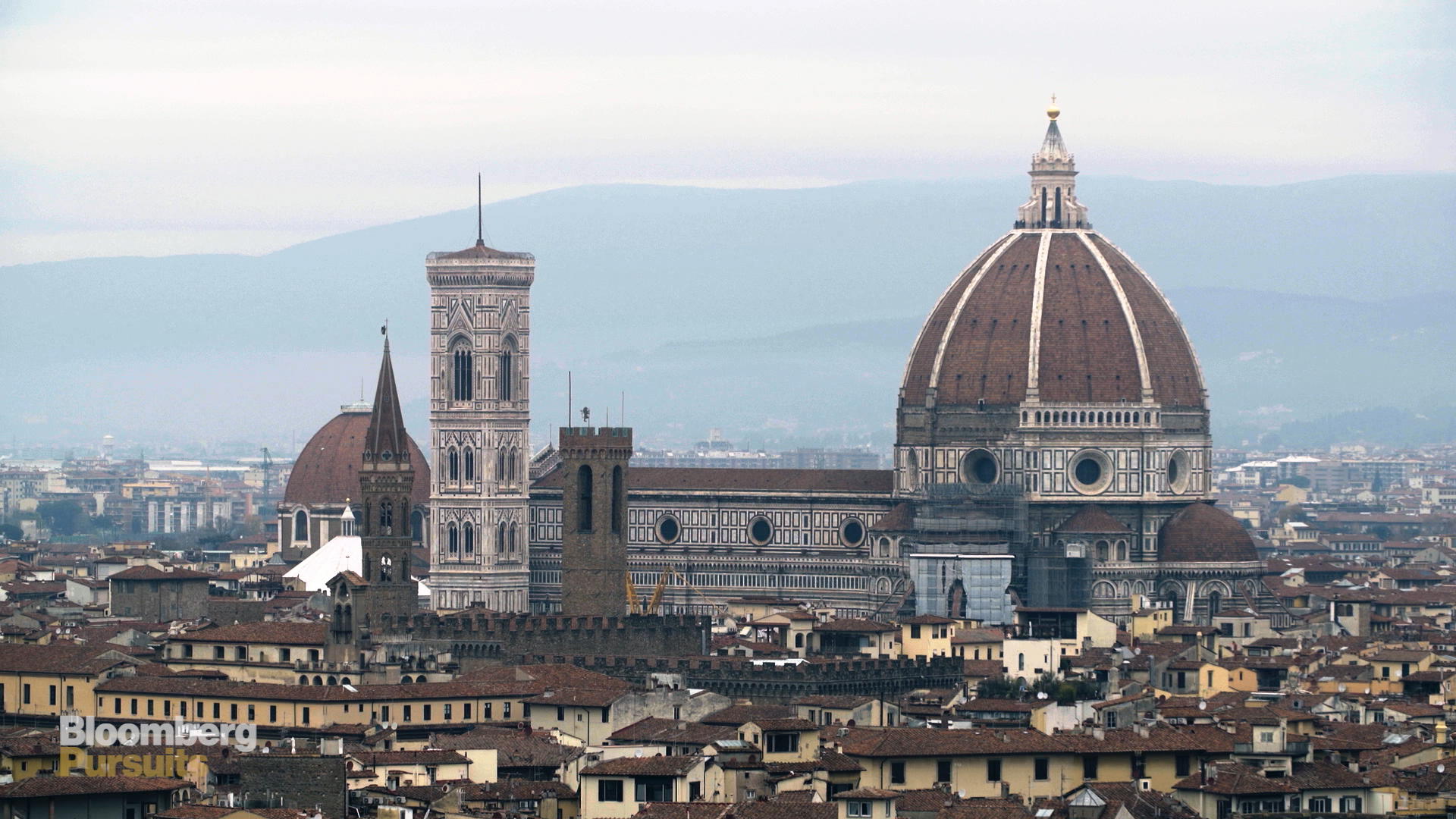 How to Make a Shoe
Join Vivian Saskia Wittmer at her cobbler's shop in Florence, Italy.
The most challenging step in making a bespoke shoe isn't selecting the leather, perfecting the stitching, or ensuring that the heel is weatherproof. The toughest part, cobbler Vivian Saskia Wittmer says, involves something that you won't wear, ever.
It's creating what's known as the "last," the foot-shaped block that gives the shoe its shape. "Nobody shows you how to make a last, really, so you have to train it by yourself," says the German-born Wittmer, 45, in her workshop in Florence, Italy, a city of shoemaking royalty and onetime residence of Salvatore Ferragamo. "Normally, no master will show you how to make a last. If the last isn't correct, then the shoe will never fit. You can be as perfect as you want, but the client will not be happy."

Wittmer makes about four pairs of shoes per month at her three-person workshop, called Saskia, starting at about 3,000 euros ($3,540) per pair, including 500 euros for the last, which always stays at the cobbler. (That means customers have to return to the same shoemaker to use it again, or pay for another to be made elsewhere.)
To make the last, Wittmer starts by recording simple measurements while taking notes and observations on the customer's needs: Does the heel of his shoe often slip off? Is additional support needed in a certain area? Is the back part of the foot particularly narrow? (While Wittmer makes women's shoes, most of her customers are men.)
Those important data points go into creating the last, which traditionally was made with wood but now is composed of hard plastic with bits of cork she carves into shape.
Wittmer will ask, discreetly, where he will wear the shoe—if he'll be in jeans or a suit most of the time. If the customer will be walking around in Dubai, she'll select a very light material for the upper part of the shoe, something that might be too thin for London weather. If the customer lives in Moscow, she knows the shoe will need a rubber sole that can stand up to harsh weather and snow.

When she started in the male-dominated industry, people thought Wittmer wouldn't physically be up to the job, with all the pulling, tugging, stretching, and tying that goes into the work. "When I started, everybody looked at me and said, 'This lady is going to close down in a year,'" she says. "It's not easy. You really have to use your elbows."
Now she happens to work with two other women—one from Italy and one from Japan. She opened her workshop nearly 18 years ago just west of the heart of Florence, about a 20-minute walk from the central Ponte Vecchio. "I didn't want it to have tourists every day coming in," she says.
One pair of shoes takes about three weeks' work, though this doesn't include time when the shoes must dry, or waiting periods for materials. Customer fittings also add to the timeline. The whole process, from initial order to delivery, takes about six to eight months. Repeat customers will get their shoes faster.
Once the last is made, the actual shoe material—usually leather—is stretched over it, giving it shape, and then nailed and stitched. The welt connects the sole and the upper area of the shoe. She sews the insole and other top parts of the shoe together with linen thread that's waterproofed with wax.
"You really need to have strength," she says. "You can feel, when you pull, that it stops at a certain point, and then the stitch is finished."

She applies cork in the front for cushioning and then glues on the sole. The heel is the final step. Built out of single layers of leather, the heel is glued and nailed on, then shaped, sanded, and burned so all the pores are closed. It is then painted and burned again with wax. "Really, no water can go in," she says.
After a really good shine, the last is pulled out, the inner sole put in, and it's ready to wear. 
Clients can customize everything down to the color of the shoe lining, which can provide a private thrill. "It's only you who sees it, nobody else," she says. "Maybe you really want something which gives you a kick in the morning."
Wittmer loves when customers are happy with their shoes the moment they put them on, and she knows the leather will build character over time, improving with age.
"A shoe really reflects the person who is wearing it," she says. "The model they choose, the leather they choose, the color they choose, and how they wear it."