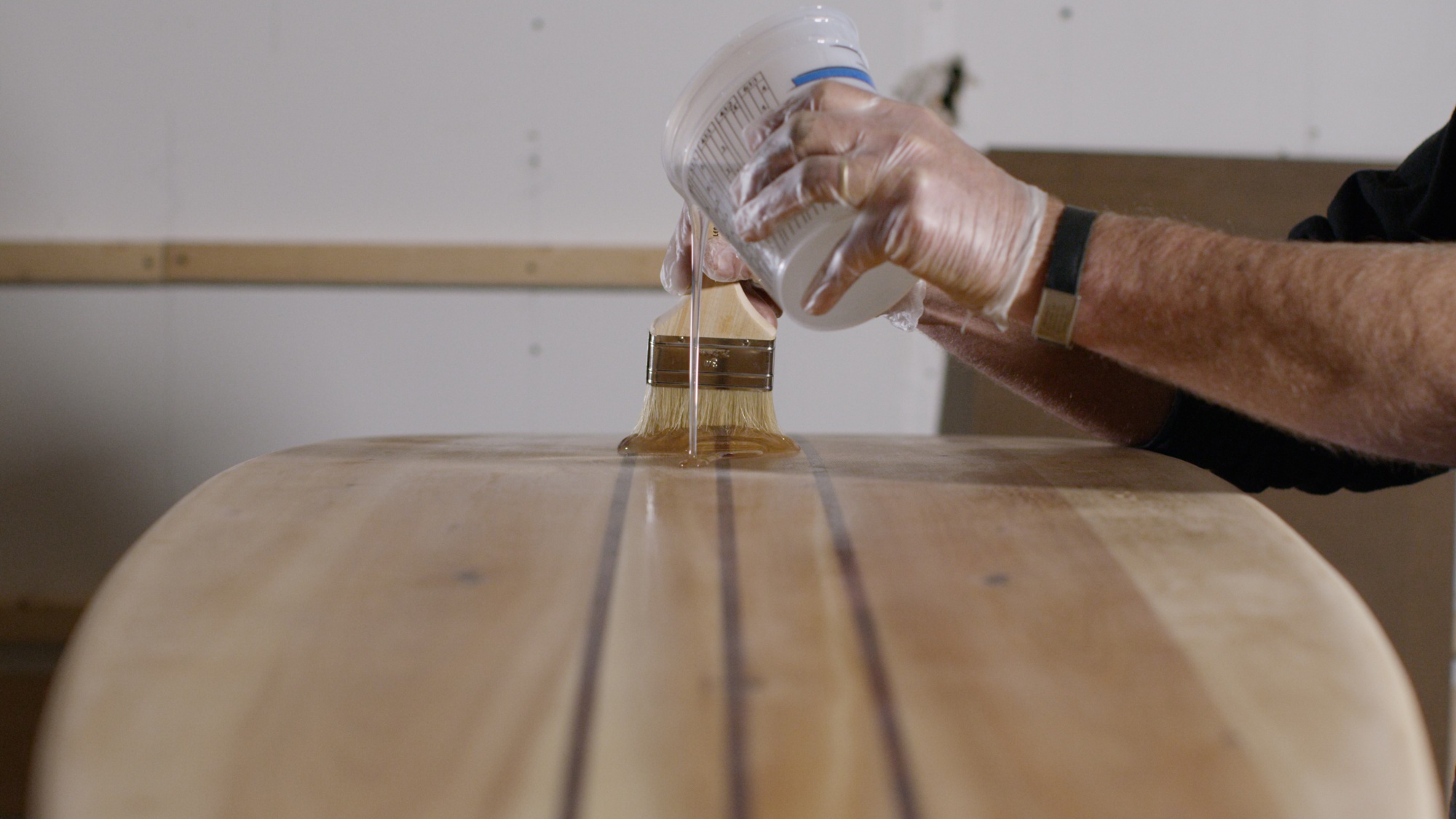 How to Make a Surfboard
At Grain in coastal Maine, the art of making traditional wooden surf craft never went out of style.
Nestled between the woods and lobster boat-dotted coves in York, Maine, just nine miles from the New Hampshire border, sits an unusual woodshop. In it, Mike LaVecchia and his team of 10 are hard at work turning long planks of warm-hued wood into high-end surfboards. That's right: in Maine.
On the surface, the pairing may seem odd—a surfboard manufacturer located in one of the union's coldest states—but the shop is  near enough sandy beaches with sufficiently consistent rolling waves that employees sneak surfing sessions between their duties in the shop.
It was the waves that lured LaVecchia, 51, to York in the first place. While living with his brother in Vermont, the two became interested in surfing; York had the closest breaks, so they'd drive down whenever they could. When they found an old carriage house for rent, they took it for just a summer, but they never left. (That was in 2005.) Surfing here is a year-round activity, made even better in the winter by the lack of crowds and increased storm activity, which kicks up waves. Modern wetsuit tech means that all but the very coldest waters are in play these days.

LaVecchia's surfboards, sold under the brand name Grain Surfboards, sit comfortably in the narrow overlap between the board-shaping traditions of Southern California and New England wood-working traditions. While most foam surfboards are made through a mostly subtractive process—"mowing" and cutting down a foam blank until it's been formed into a desired shape and thickness—Grain boards are built in an additive process that has much in common with traditional wooden shipbuilding. Planks of wood are cut and glued onto an internal wood frame before being sanded down to a final shape.
"I've always been intrigued by, and passionate about, how things were made—particularly things that go in the water," LaVecchia says. He founded Grain while working on a boat project with a builder from York.
When polished to a glossy shine, the finished boards appear to be made out of single pieces of wood but are, in fact, hollow. The painstaking technique requires up to 60 man hours and hundreds of tiny pieces of wood to make all the pieces in the internal frame fit together seamlessly. The result is a surfboard that's strong, light, and devoid of a lot of wasted wood.
This last part is important to LaVecchia, not just because of the environmental implications, but because the wood itself—mostly northern while cedar—is milled by a single shop in Maine. Each board is a study in hyper-localism. "The material is grown here, milled here, built, shaped, sanded, and polished by hand, right here," says LaVecchia.

During the nascent days of the California surf scene, surfers were building craft out of balsa, cedar, and redwood. (In surf jargon, longboards are still called "logs" today, referring to when boards were made from long, single planks that were glued together and sanded into shape). Cedar, in particular, was a popular choice for pre-foam-era boards because of its strength-to-weight ratio. At 65 pounds and up, just getting "logs" down to the water could be a feat, and wipeouts were dangerous: The boards could turn into heavy, airborne projectiles, and injuries could be severe.  By the time the foam-board revolution of the 1950s rolled around, wooden board-making fell by the wayside in favor of new, smaller, lighter boards.

Part collector's items, part nods to tradition, Grain's boards may look like art objects, nearly too pretty to surf. That'd be a shame, says LaVecchia. Wooden boards are fun. They tend to have more "glide" than their foam cousins, he points out, and despite the hollow center, have plenty of heft. The additional weight gives the board more momentum as it moves across the surface of a wave, propelling the rider forward with a smoothness that lighter boards can lack. (At high speeds, the lighter boards tend to skip, rock-like, across the face of a wave.) Wood also performs distinctively under a surfer's feet, he says, flexing differently, making for smoother, swoopier, more energetic turns off the face of a wave. "It makes the board feel very lively," he says.
With prices for custom Grain boards hovering just over $2,000, they're about twice as expensive as high-end custom foam boards (depending on the length, shape, and fin set-up), and they cost a fair bit more than the average board on the rack at your local surf shop. But unlike most foam boards, Grain boards have the potential to last nearly a lifetime—and turn heads. "It's hard to go from your car to the waves without people coming around and asking you about the boards," LaVecchia jokes.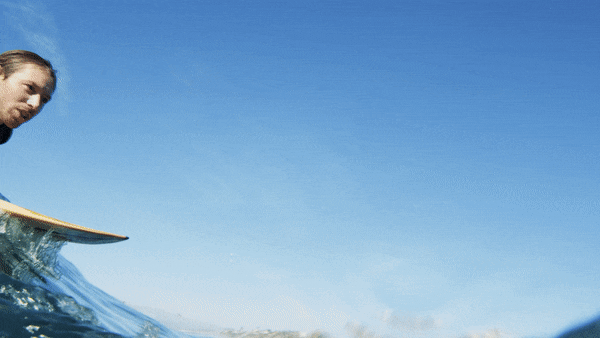 Customers are able to tune the boards for the waves they generally ride, customizing basics (size, shape) and more exalted choices such as woods and glassing methods. For those interested in a more immersive experience, Grain also leads guided, four-day workshops in which participants make their own surfboards. And with a few template collaborations by well-known California shapers, Grain is able to create a board for just about any wave shape or size.
To LaVecchia, true pleasure comes in the satisfying curls of shavings that line his floor, the scent of the wood as it's being worked. The work is meditative. "A sharp-edged tool and a good song on the radio, and you just kind of lose yourself in the rhythm," he says. That's an experience not entirely unlike surfing itself.