Business
Can Netflix Win Without Paramount+ Losing?
Paramount+ and Discovery+ are finding audiences even as Netflix and Disney+ hold on to theirs. Is there a breaking point?
By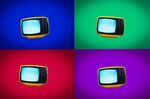 The streaming-TV market was only supposed to have room for so many apps: Netflix, Disney+ and maybe one other. But with the American consumer showing such little resistance to the higher prices seen lately in most other areas of their everyday world — grocery stores, clothing, car dealerships, fast food — it seems streaming companies may be benefiting from this phenomenon, too. We aren't yet choosing among the different online-video services; we're signing up for them all. 
This largesse is giving the also-rans a chance to gain traction, even as the leaders don't lose much of any. ViacomCBS Inc., the latest cable-network-operator-turned-streamer to open up its books, said Thursday that the Paramount+ app drove the bulk of its 6.5 million new streaming customers last quarter, bringing the total to 42 million. That's a stronger pace than Wall Street had anticipated, sending ViacomCBS shares up 5%. Earlier this week, Discovery Inc. disclosed 18 million streaming subscribers — also not bad for a reality-TV programmer that only just launched its namesake service in January. AT&T Inc. lifted its estimate for HBO Max subscribers to at least 70 million by year-end. And analysts are calling for 113 million Disney+ subscribers when Walt Disney Co. releases earnings next week on the heels of its Marvel film "Black Widow" and new series "Loki." Together, these tallies suggest immense subscriber overlap.