Politics & Policy
Not Vaccinated? Here's How You Could Kill Someone's Father
A doctor and vaccine expert learns firsthand just how devastating misinformation can be.
By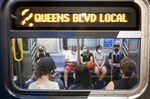 Misinformation, or even mere scientific confusion, can cause a lot of trouble when it appears to come out of the Centers for Disease Control. That is what happened when a leaked CDC document helped send a misleading message that vaccinated people spread the new delta variant as readily as the unvaccinated.
This nugget quickly became ammunition for vaccine skeptics and was used against people like Art Krieg, a rheumatologist and biotech founder who has been passionate about promoting vaccines — even more so after his vaccinated 90-year-old father died on July 30 from Covid-19.