Opinion
Aaron Brown
A new paper from Nobel laureate George Akerlof — the husband of Treasury Secretary Janet Yellen — provides a powerful clue.
Jonathan Bernstein
His unorthodox presidential bid led to a mayoral candidacy. Will others try to do the same?
Howard Wolfson
A series of interviews with the candidates who want the job of running America's biggest city, published as lightly edited transcripts.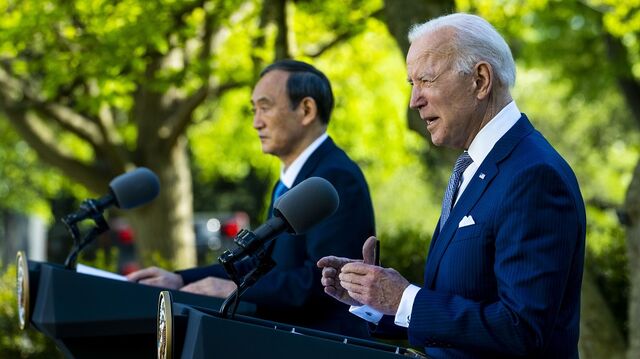 Biden Says U.S. 'Pleased' Iran Will Continue Indirect Talks
President Joe Biden says it's premature to say what the outcome of talks with Iran will be but he's "pleased" the two sides continue indirect discussions. He speaks during a joint press conference with Japanese Prime Minister Yoshihide Suga. (Source: Bloomberg)